Top 10 Movies of the Year Thus Far
10. 

"10 Cloverfield Lane"
10 Cloverfield Lane came as quite a surprise to everyone when its trailer was released to audiences earlier this year, only two months before its release. To see the name "Clovefield" on the big screen again was a personal dream come true for me, and first time director Dan Trachtenberg did not disappoint. Spinning a new story within the same universe Cloverfield took place, 10 Cloverfield Lane follows Michelle (Mary Elizabeth Winstead) as she tries to survive a catastrophic event in an underground bunker with fellow refugee Emmett (John Gallagher Jr.) and the sinister owner of the bunker, Howard (John Goodman), who may have a little more in mind than just riding out the disaster. 10 Cloverfield Lane took what could have been a formulaic premise and melded the modern story with contemporary themes of paranoia, classic disaster movies, and an all too effective sense of dread and mystery.
9. 

"The Shallows"
One of the biggest surprises of the year was Jaume Collet-Serra's shark-attack horror film The Shallows. Set almost exclusively on a rock several hundred yards off shore, the story follows American surfer Nancy (Blake Lively) when she becomes stranded after a pissed-off shark begins to mercilessly stalk her from the ocean below. Crafting extreme amounts of drama and horror out of its simple, claustrophobic premise, this is the kind of lean, smart, gripping horror that the world needs more of. This also signifies a major leap forward for director Collet-Sera as well as a showcase for Lively's taught, powerhouse performance. In a perfect world, she would get an Oscar nod for her role.
Also Read: "Top Five Movies Based on Short Films"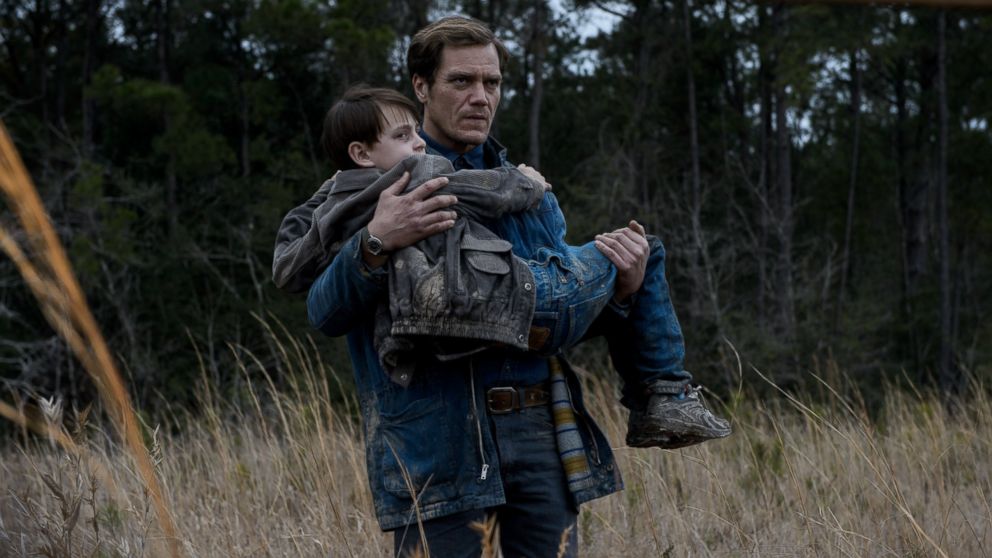 8. 

"Midnight Special"
Writer and director Jeff Nichols (Take Shelter, Mud) has given us some of American cinema's most profound and thoughtful pieces of the 21st Century, so it was only fitting that his next film, Midnight Special, was just another brilliant, daring addition to his filmography. This supernatural tale of a father trying to protect his son who possesses fantastic abilities is one that will leave some scratching their heads, but others speechless, and I was speechless. Acting as both a compelling, touching drama about faith, humanity, and spirituality as well as a kind of deconstruction of the superhero origin story, Midnight Special is the answer to the prayers of all those poor souls tired of the countless formulaic comic-book films being released each year.
7. 

"Knight of Cups"
A spiritual sequel to Terrence Malick's The Tree of Life, this latest piece from the acclaimed director left audiences divided, but I remained in his favor. What I found in this aimless, surreal depiction of loneliness following a struggling screenwriter (Christian Bale) stumbling through present day Los Angeles, Las Vegas, several relationships, and his own deteriorating mind was a bevy of emotionally complex scenic routes through a troubling psyche. Knight of Cups is as beautifully shot and narratively abstract as you'd expect from a Malick film; however, it also brings familiar, relatable themes to the table and never delves into the pretentious. It is not for everybody, but for those with plenty of patience, it is an incredibly emotional experience you will not want to miss.
Also Read: "Top Five Movie Remakes of All Time"

6. 

"The Nice Guys"
Going back to his roots after Iron Man 3, Shane Black has delivered one of the funniest movies of the year in his neo-noir, buddy cop free-for-all The Nice Guys. Starring Russell Crowe and Ryan Gosling as two private detectives who stumble across a major conspiracy when investigating the suicide of an over-the-hill pornstar which leads to some unbelievable results. Tightly plotted and incredibly entertaining, this shows a collection of talented individuals at the top of their games, and it shows in the final product as it is one of the best films of the year and a sure-fire future cult-classic.
Comments
comments