Weekly Staff Netflix Recommendations – Week of 11/19
Weekly Staff Netflix Recommendations
Jacob's Recommendation:
"Prince Avalanche"
This story of two road-crew workers repainting traffic lines along a burnt-out stretch of rural highway who find solace in each other's company is a low-key and quite beautiful hidden gem. The two characters played with subtle brilliance by Paul Rudd and Emile Hirsch make for a compelling duo as they slowly paint those dotted lines that divide the two sides of the street and develop a truly touching friendship built upon their differences. The direction from David Gordon Green is tender and wrenching, using the natural beauty and performances in a way hearkening back to his glory days of minimalist filmmaking. It's not a visceral experience, but it's one you won't soon forget.
Stephen's Recommendation:
"Plains, Trains and Automobiles"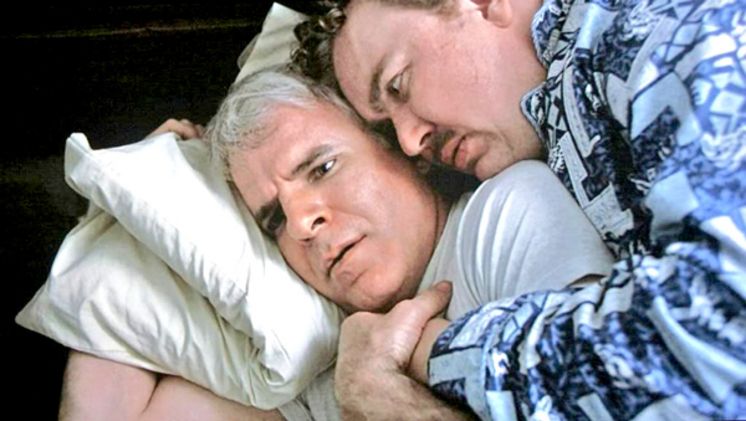 With the holidays coming up, how about a holiday movie.  Advertising executive Neal Page (Martin) just wants to get home from New York to Chicago for Thanksgiving.  But at every every turn, Neal runs into lovable but clumsy travelling salesman Del Griffith (Candy).  Needless to say, hilarity ensues as two of the best comic talents collide, giving what may be the best performances in each of their careers, as they take whatever transportation possible to get home.  Easily John Hughes' best movie.
Paul's Recommendation:
"Coach Carter"
One of my all-time favorite actors, namely Samuel L. Jackson, stars as Coach Carter in the 2005 drama of the same name. Whilst not being a perfect movie, Thomas Carter does a pretty good job with his direction to create an engaging film especially if you are a sports movie fan. I love playing and watching Basketball so this is a no-brainer for me, but I think that everyone else can still enjoy this movie even though the story is somewhat predictable. Sam Jackson (as always) delivers as the strict Basketball coach and is supported by a younger Channing Tatum. Sports movie fans will get a kick out of the well filmed Basketball sequences. I can only suggest checking it, because Coach Carter does not disappoint and there is a little message behind the based-on-real-events story.
Come back every Thursday for more recommendations!
Comments
comments